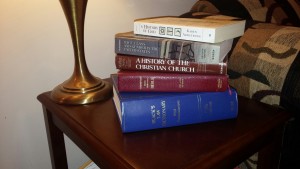 Same-sex marriage is now the law of the land.  I applaud the Supreme Court on how the decision was reached. The Court took great pains to explore the history and purposes of marriage. In fact, almost 4 pages of the 10 page opinion is devoted to tracing the history and development of marriage. The Court devotes considerable time to explaining how marriage evolved over the course of time for opposite-sex couples. Although most married men and women living in the United States in 2015 have the pleasure of choosing their spouses, this hasn't always been the case. So the Court examines the initial framework of marriage, in which the couple's parents arranged the marriage for religious, political and financial reasons. Eventually the laws and practices changed to allow men and women to choose spouses for themselves. In 2015, we are the beneficiaries of this change.
And just in case we continue to hold on to the delusion that, in 2015, like it is, is like it has always been, the Court reminds us that in the beginning of the institution of marriage, women were considered a non-entity. Their identities were merged into their husbands' identities and they had no rights of their own. As women acquired legal, political and property rights, laws concerning married women changed to show that women had their own dignity, separate from and equal to their husband's dignity.
And although the Court did not address the evils of slavery, let us not forget that when the United States was birthed out of its Declaration of Independence from England and labor was needed to establish and develop this great land, Africans were shipped in like cattle because they weren't considered people, they were property. Only people had rights and since those of the African Diaspora weren't people, they had no right in the eyes of the law to get married, not even to each other. Of course, the Court did not address the history of African descended peoples in this country finally being recognized as people and being allowed to marry each other. However, the Court did rely heavily on a "race" case, known today as The Loving Case.
In 1958, two Virginia residents, Mildred Jeter, a Negro woman…
(yep! That's what she was called in 1958, or at least, that's the nicest name she was called)
…and Richard Loving, a White man, were married in the District of Columbia. Shortly after becoming married, the Lovings returned to their hometown in Virginia where they were indicted by a grand jury for violating Virginia's law against interracial marriage.   The law in Virginia in 1958 said, "If any white person intermarry with a colored person, or any colored person intermarry with a white person, he shall be guilty of a felony and shall be punished by confinement in the penitentiary for not less than one nor more than five years." In 1958 it was a FELONY for a "colored" and a white person to marry each other. The Lovings were both sentenced to one year in jail. But the kind judge, out of the goodness of his heart…
(right about now, I hope you're hearing the sarcasm in my words)
…this kind judge suspended the Loving's jail sentence on the condition that they leave the Commonwealth of Virginia and not return together for 25 years.
(So they could come back just not together as husband and wife)
 The Lovings moved to the District of Columbia and filed a lawsuit. Almost 9 years after they became husband and wife, the case finally made it to the highest court of the land, The Supreme Court of the United States of America! And the rest is history. Bottom line…the Court said that the Lovings' rights under the Due Process Clause and the Equal Protection Clause of the 14th Amendment were being violated.
(Here's a quick Constitutional law lesson)
The 14th Amendment's Due Process Clause says that no State government is allowed to take away a person's constitutional right to life, LIBERTY, and property without a fair legal process. In other words, no one is to be arbitrarily or unfairly deprived of their basic constitutional rights, all willy nilly, without first being allowed to look at the issue through some kind of legal proceeding or procedure. We usually hear about Due Process in criminal cases. Due Process is what keeps people from losing their liberty, (in theory if not always in practice), being pronounced "guilty" and locked away forever by state and federal governments without first having the benefit of a trial before a jury of their peers. Is marriage a constitutional right? Well, no and yes. The Constitution doesn't specifically address marriage. But it does address liberty. The right to marry is a liberty and liberties are protected by the Constitution. The Lovings had a liberty under the Due Process Clause to choose to marry each other, different race and all, and the State could not take it away. That's what Due Process is about!
Now, the Equal Protection Clause, also in the 14th Amendment, says that everyone in the United States must be treated equally and that if you're going to discriminate against them, you better have a damn good reason.
(Well, that's not exactly what it says, but that's exactly what it means).
And when it came to Virginia saying that the Lovings couldn't get married, the Court said that race was not a good reason.
The Loving case was in 1967. Today, we don't think twice or bat an eye (at least not from a legal standpoint) when people of different races decide to get married. If the issue were race today in 2015, most people in this country would be up in arms: protesting, picketing, having sit-ins and lie-ins, social media campaigns and anything else that might remotely further the cause of allowing people of different races to marry each other. Today, to most people, it seems utter ridiculous and completely crazy that people would be banned from choosing to marry someone of another race. Today it sounds crazy. But when the Lovings filed their lawsuit, it not only made sense in Virginia, but it made sense to about 15 others states who made interracial marriages illegal. But that was the world of 1967 and the issue was race.
Today, it's 2015 and the issue is same-sex marriage. In 1967 the problem was that the two people didn't look alike. Today, the problem is that the two people look too much alike! The players may have changed but the rules haven't. And basically, that's what the Supreme Court said regarding same-sex marriage. The Court said that people have the right to choose who they want to marry, even if they are both of the same sex. And to deny them this right is a violation of their rights under the Due Process Clause and the Equal Protection Clause.
(And although I've said it once, I'll say it again.)
State governments can't legally take away a person's liberty/freedom to marry a person of the same sex without going through a fair legal process. Without a fair legal process such action is illegal! And, unless there's a really REALLY good, LEGAL reason, State governments can't discriminate against people, simply because they choose to marry someone of the same sex.
Right about now, you may be asking, "But do we really have to say people of the same sex can marry each other? According to the Court, yes we do because it is the government that has given certain benefits, rights and responsibilities to married couples. It is the government that has given married couples such benefits as inheritance and property rights and the right to receive property when a spouse dies but there is no last will and testament. It is the government that has given married couples such benefits as spousal privilege under the laws of evidence so that husbands and wives cannot be made to testify against each other in court. It is the government that has given married couples such rights as medical decision-making authority and the right to be listed as a recipient under one another's health insurance plans. It is the government that has created these and so many more rights and benefits. The government has decided that marriage should and does have certain legal benefits and rights.
The problem is that until June 2015, many state governments were clinging to a rule that only married couples consisting of a man and a woman were to have the rights and benefits created by the government. The Supreme Court has decided otherwise and has made the observation that same-sex couples simply desire to have the same benefits and rights that are given to opposite-sex couples. Since marriage is the vehicle that gives these rights to opposite-sex couples, then same-sex couples must be allowed to marry.
So there you have it. The Supreme Court, the highest court of the land in the United States of America, has made its decision. So it is written! So it shall be done! (Ironically, that line is from the movie The Ten Commandments).
I know many of my friends and family in their respective faith communities are still reeling from the Court's decision but this is a legal decision. This is a decision about law. The Court's decision has absolutely nothing to do with religion or religious beliefs. And you have to ask yourself (or at least, I'd ask myself), if the Court based its decision on religion, whose religion would be the basis for the decision? Close to three quarters of people in the United States identify themselves as Christians. But we can't just assume that the Court would follow Christian doctrines if religion were the basis for its decision. Because if we did, then the issue for 2015 would be whether there has been a violation of the 1st Amendment, which says the government may not make any law to establish a particular religion AND government may not prevent people from freely exercising their religions.
Now we've come full circle and we're back at square one.   To the communities of faith, whatever your faith may be, if we are fully persuaded that marriage between people of the same-sex is a sin or bad karma or just plain wrong, we are protected by the First Amendment. We have the right to not celebrate, recognize or condone same-sex marriage. Freedom of religion is still intact…
…and same-sex couples have the right to marry.
Sources:
(Obergefell v. Hodges, __ U. S. __, 2015).
Loving v. Virginia, 388 U. S. 1, 12 (1967)
***************************************************************************
No written portion of any article on this site may be shared without giving credit to the author.
Copyright © 2015 by Kanisha L. Adkins.
Share This: