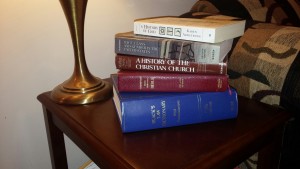 In just a few hours, family and friends will gather to lay to rest Sandra Bland aka "Sandy".   Sandy Bland is the 28 year old African American woman who was driving along a highway in Prairie View, Texas, happily preparing to start a new chapter in her life as an employee at her alma mater, Prairie View A & M University, by Brian Encinia, an overly zealous, unprofessional cop (cop seems to suit him better than police officer) who (in my opinion) wanted to let her know he was large and in charge. It was July 10, 2015. I'll remember that day because on July 10, 2015, my family and friends were having an 80th birthday celebration for one of the African American matriarchs in our family. While my family and friends were celebrating 80 years of life, love, faithfulness and service, Sandy Bland's family was trying to get together $500.00 to bail her out of jail, after having been arrested and locked up
…for an offense that is still not clear to me, although I've watched the dashcam video and read the transcript, multiple times…
Sandy's family and friends had no idea that they would never see her alive again. And, in just a few hours, family, friends and people of faith will stand inside the walls of Dupage African Methodist Episcopal Church, (http://www.dupageamec.org/ )where Sandy grew up, learned about the Lord and offered her gifts in Christian service. (http://www.dupageamec.org/event/homegoingcelebrationforsandraabland ) And these family and friends will eulogize Sandy, sharing beautiful words and wonderful memories. Most of us won't be present to hear the stories of who Sandy really was from people who really knew her. But I imagine that what they will say about Sandy are the very things that she herself spoke of in her video series entitled SandySpeaks. Instead of listening to the media, I decided to listen to SandySpeaks. This is what I heard.
Sandy spoke about SOCIAL JUSTICE. She spoke about justice for her people…African American people! And there is absolutely nothing wrong with that. In fact, it's absolutely right and it's absolutely righteous. And for those of us who are familiar with New Testament texts from the Bible, a very well-known writer even dared to say that his desire was for his people to be saved. That's right! The apostle Paul said his heart's desire was for Israel to be saved. (Romans 10:1) And if Paul, a Jew, could declare that he had concerns for the welfare of his people (although he was speaking of their spiritual welfare), wasn't Sandy, an African American entitled to speak on behalf of the welfare of her people? Sandy followed in the tradition of Paul, in this sense, by expressing her love and concern for her people, African American people, and her desire to see them have justice in America.
Sandy spoke about justice for those who were marginalized like African American men. She spoke about justice for those who were objectified, like African American women. She spoke about justice for those who were victimized, like African American children. Sandy spoke about the rights that were due to all Americans but denied to many African Americans, simply because of the color of their skin. Sandy spoke righteous truth to unrighteous power. Sandy spoke to oppressive people and to oppressive systems.
But Sandy also spoke to the oppressed. Sandy spoke to her people directly, empowering African Americans to do great things and be great people. Sandy spoke to African Americans, educating and encouraging us to be responsible, creators of our futures. Sandy spoke to her African American brothers and sisters, whom she lovingly referred to as kings and queens, inspiring us to be productive and to consistently work for the good of our kingdoms and queendoms.
The media and spin-masters would have us to believe that Sandy Bland was someone who she was NOT. We may not be able to hear the wonderful words of eulogy that will be spoken during Sandy's home going celebration. But we are most definitely not left to the deceptive devices of character assassins in the media.
Sandy spoke about justice in her videos. She spoke for her people in SandySpeaks. And she spoke for herself during her encounter with a cop on a Texas highway. I have no doubt that speaking justice for herself — boldly, courageously, and with power and conviction– in the face of an unjust arrest is why she is not with us today. Sandy may not be here. But her voice can still be heard. SandySpeaks!
Share This: