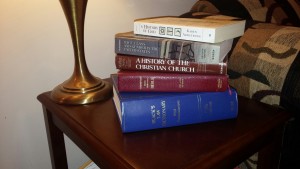 A colleague and close friend of mine, Rev. Theresa A. Dear, (National Board Member of the NAACP and CEO of HR4Non-profits), recently posted this question on her Facebook page:
"How and what can we learn from the Sandra Bland situation to become better humanitarians, advocates and leaders?" (https://www.facebook.com/theresa.a.dear?fref=ts)
It didn't take long for me to think of one way this situation has taught us that we can ALL become more involved as advocates and leaders in the cause of humanitarianism. And it's right at our fingertips…our CELL PHONES!
In 2015, just about everyone has a cell phone. The cell phone is so much a part of what we do and who we are that if we ever leave home without it, we turn around and go back to get it. In the palm of our hand and with the touch of a finger, we stay in touch we family and friends through text messages, Instagram, Twitter and Facebook. We keep up with the world through special apps and internet. We schedule appointments and put reminders on our calendars. We make purchases and financial transactions…all with the swipe of a finger.
I think it's great!
We don't have to wait to get home and sit down in front of a computer or wait until a brick and mortar building opens to handle our business. Cell phones can do so much and some people take them, literally, everywhere… to bed, to the bathroom and beyond…
…that's right, some people can't even part with their cell phones long enough to take a restroom break…
We take our cell phones EVERYWHERE! Even to our houses of worship. The Quaran, the Tanakh (the Jewish Bible) and the Christian Bible all come in apps that can be installed on smartphones making it no longer necessary to haul around a heavy book. Many people use their smart phones to follow along and take notes when scriptures and sacred texts are being read, and to take notes on sermons and teachings.
Again I say, this is great!
The problem (for me) is the constant use of the cell phone cameras during worship! I recently read an article, which said that a chief rabbi in an Israeli region stated that cell phones were to be restricted from use and even restricted from being brought into Jewish study areas because the phone inhibited study of the Torah. In the United States, I don't know if cell phones and cameras are allowed in mosques, synagogues, temples or other places of worship and teaching, which are not in the Christian tradition. But it seems that in many churches, people are so busy using cell phones to take pictures and make videos that they are distracted from the real purpose for gathering together, in the first place.
Isn't the purpose for our coming together to be present…present in the moment… in fellowship with each other; to be present in the moment…in worship of our Creator?
I can understand an occasional picture or video by a proud parent or grandparent on a special occasion, but these should be the exceptions, not the rule. It has become a standard, Sunday morning practice to pull out cell phones and hold them in the air, as if we are lifting up holy hands in worship. But we're not lifting our hands in worship. We're lifting up cameras to capture a moment, never really having experienced the moment when it actually happened, because we were focused on our phones. We're constantly taking pictures and making videos of church services. And for what reason? To post on a social media page?
The Church needs worshipers. The world needs witnesses! And in light of the irresponsible, abusive, rude, negligent and sometimes intentionally lethal behavior being used by some police officers, had there not been a witness with a camera phone, the truth would not be known. The Church and like-minded people of faith are being called to action in the cause for social justice. We have the power, literally and figuratively, in our hands, to answer that call.
The Christian Bible and other sacred texts teach that "our fight is not against flesh and blood…but against spiritual wickedness that sits in high places of authority" AND that "the weapons the people of God fight with are not the weapons of the world because the weapons used by the people of God have divine power to tear down strongholds". Who would have thought that a cell phone could be used as a divine tool in the cause to bring justice? But that is exactly what is happening. It was a cell phone video that showed police behaving badly in the cases of Eric Garner, Walter Scott, Freddie Grey and Sandra Bland, just to name a few.
When we leave our wonderful worship experiences, we need to remember there's a war going on in our neighborhoods and communities. In fact, our worship should never end. For when we seek social justice, we are worshiping the Creator of Justice. And in addition to using prayer and fasting to battle "spiritual wickedness sitting in high places of authority", our cell phones can also be one of the weapons of our warfare.
So, this is my response to the question, "How and what can we learn from the Sandra Bland situation to become better humanitarians, advocates and leaders?": We can embrace the power that lies in our hands to expose injustice…the power of our cell phones. And as we hold our cell phones and lift our hands in worship, let us also hold our cell phones and lift our hands as witnesses.
Share This: