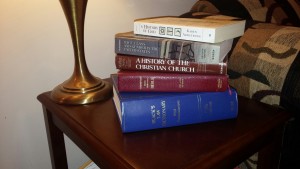 Women have been accused of being emotional. And at one point in the history of humanity, women were even referred to as 'the weaker sex'. If either of these statements were true, then that would mean that men are not emotional and that they are 'the stronger sex.' Fortunately, most informed people know that these statements are not truth. Instead, the truth is that women are not more emotional or frail than men. God didn't make one set of emotions for women and another set for men. Women and men share the same emotions. The difference is in how women and men display their emotions. Women are welcome to show their emotions and express their feelings. But our societies and cultures have conditioned us to believe that men are not supposed to show emotion or express feelings. Men have been taught to be the 'strong, silent type'. But this silence, when it comes to feelings, is anything but a sign of strength. And when it comes to depression, men have been silent for too long.
Depression can strike anyone regardless of age, color, race, profession, job or gender.  And even though depression has an anti-discrimination policy, more women than men are diagnosed each year. But mental health professionals are not quite sure whether depression truly is less common among men, or whether men are just less likely than women to be aware of, acknowledge and ask for help.
Proverbs 18:14 (NIV) says, "A man's spirit can sustain him during his illness, but who can bear a crushed spirit?" Think about it! During those times when we are physically tired or sick, as long as our emotions are in good working order, we can psyche ourselves up to keep going physically…to take another step…to work another hour. But when we are sad, down in the dumps or overwhelmed, we find it difficult to motivate ourselves to do even the smallest physical task. Men in particular may not recognize this "crushed spirit" as depression, especially when the symptoms of depression are physical.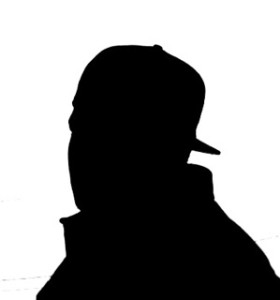 The National Institute of Mental Health (NIMH) has conducted research on depression awareness and has discovered that many men are unaware that physical symptoms such as headaches, digestive disorders, and chronic pain can be associated with depression. Rather than saying they 'feel sad', men are more likely to say they feel fatigued, irritable, have lost interest in hobbies or are having problems with sleeping through the night. Men's depression is often masked or 'covered up' by their use of alcohol or other drugs, and can even be covered up by the socially acceptable habit of working excessively long hours. Even if a man realizes he is depressed, he may be less likely to seek help because of concerns about how it might have a negative impact on his job, specifically with regard to job security, potential for promotion and even health insurance benefits. Men may also be hesitant to acknowledge depression because they fear family and friends will lose respect for them and label them as weak.  https://uhs.berkeley.edu/home/healthtopics/depression.shtml
Encouragement and support from concerned family members and friends can make a world of difference for men who are or think they may be experiencing depression. Significant others play an important role in helping men recognize their symptoms and getting treatment. And the community of faith can help by doing as we have been instructed to do in Galatians 6:2 (NIV), "Carry each others burdens, and in this way you will fulfill the law of Christ."
******************************
No written portion of any article may be shared without giving credit to the author.
Copyright © 2015 by Kanisha L. Adkins.
P.O. Box 28483 Henrico, VA 23228 – phone 202-854-1963 – email: info@kanishaladkins.com
Follow me on twitter @kanishaladkins
Share This: