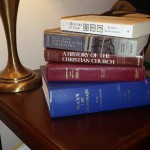 Have you ever wondered whether God cares about who wins a Grammy, an Oscar or a Super Bowl? When the winners make their "Thank You" speeches, many times they thank God but does Providence have anything to do with their victories? What about politics? Does Providence care about who wins an election or who receives a political appointment? Does God have a preference for who becomes a mayor, governor, president or a judge? Is God a Democrat or a Republican? Of course, I'm being somewhat silly with that last question. But the events of the last few days really have me wondering about the place of, and maybe even the preference of, Providence in politics.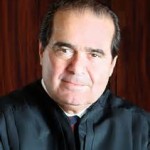 Just a few days ago, on February 13, 2016, United States Supreme Court Justice Antonin Scalia passed away, unexpectedly and to the shock of everyone who is involved in or keeps up with politics. Immediately and literally within hours of the news of his passing, politicians started speculating about his replacement. But the uproar wasn't about who would be his replacement. The uproar was about who should do the replacing.
President Obama has appointed two Justices to the SCOTUS: Justice Sonia Sotomayor who replaced Justice David Souter and Justice Elena Kagan who replaced Justice John Paul Stevens. Justice Sotomayor has been unofficially placed in the "more liberal" category in her court opinions while Justice Kagan has been unofficially placed in the "moderate to liberal" category in her court opinions.
Justice Scalia was one of the most conservative Justices on the court. President Obama's next appointment has the potential to tip the court to the "moderate to liberal" side. And this is why Senate Majority Leader Mitch McConnell and those who think like him want to block President Obama from doing his job to appoint the next Justice to SCOTUS. But the Republicans aren't the only ones who have been looking for strategies about SCOTUS judicial appointments. Even politicians on the Democratic side have tried, in the not too distant past, to stack the deck in their favor.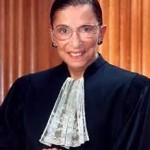 Justice Ruth Bader Ginsburg is one of the "most" liberal Justices on SCOTUS.  At 82 years old, (83 on March 15, 2016), she is also the oldest, active member of SCOTUS and, not that it's related to her age, she has had some health challenges. In 1999, Justice Ginsburg was diagnosed and successfully treated for colon cancer. In 2009, she was diagnosed and successfully treated for pancreatic cancer. And in 2014, she underwent a cardiac procedure. For all of these reasons (age and health), many people hinted at the possibility, and some have just outright declared, that Justice Ginsburg might be on the verge of retiring or perhaps that she needed to retire. Her health issues aside, some Democrats even advocated and urged that she should retire while President Obama is still in office so that he can appoint another liberal-minded Justice. Justice Ginsburg, however, has emphatically said that she has no plans to retire.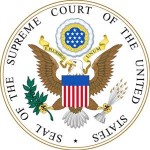 Proverbs 21:1 says: "The king's heart is in the hand of the Lord, Like the rivers of water; He turns it wherever He wishes." And the psalmist wrote (in Psalms 31:15), "My times are in your hands…"  While politicians on both the Democratic and Republican side are busy plotting strategies and scheming on who should retire and who should and shouldn't appoint the next Justice, the hand of Providence has been busy moving and proving, in the words of the old Sunday School song, "He's got the whole world in His hands."  With all of her health challenges, Justice Ginsburg is still here! And Justice Scalia, who appeared to be relatively healthy, is no more!
When a person who has no apparent health issues passes, the spiritual side of us prompts us to say, "It was his time." And when a person who has challenge after challenge, rises up from each challenge, the spiritual side of us is prompted to say, "It's not her time yet." But when the one who passes and the one who lives will have such a tremendous impact on who will be the next one to sit on the SCOTUS bench, it leaves me with a few questions:
No disrespect or offense intended but could Justice Scalia's passing be considered an "act of God"? And for that matter, can Justice Ginsburg's life beyond her health challenges be considered an "act of God"? Is this the permissive will or the perfect will of Providence? Does the fact that Justice Scalia has passed away and the fact that Justice Ginsburg is still alive, active and productive mean that Providence has a preference how the scales of justice are tipped and about the laws that humanity is to abide by? Last question: If God is active in ALL aspects of life, does that mean that the next appointment to SCOTUS isn't necessarily a presidential appointment but a PROVIDENTIAL appointment?
************************************
No written portion of this article may be used without obtaining written permission from the author.
Copyright © 2016 by Kanisha L. Adkins
P.O. Box 28483 Henrico, VA 23228 – phone 202-854-1963 – email: info@kanishaladkins.com
Follow me on twitter @kanishaladkins
Share This: