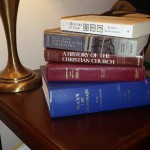 Election 2016 is right around the corner.  This may be one of the most important elections of our time.  And yet — many people are giving reasons — no, excuses — for why they aren't going to vote.  Here are 10 excuses people are using to justify not voting on November 8, 2016.  And here are 10 reasons why these excuses are weak and need to be dismissed.
 I don't feel inspired by either candidate.
The voting process is not supposed to inspire you.  Voting is how we get people into offices.  Voting is how we hire presidents, congressman and senators on the federal level, and how we hire governors, state senators and representatives, mayors, supervisors, sheriff's and a slew of other officials on the state and local levels.  Voting is how we pass laws and implement policies that matter to the least than and the left out, and how we make life better for more than just the wealthy and privileged.  The candidate's job description is not "to inspire the people."  Stop focusing on personalities and get inspired by the issues that matter to you.  Vote for issues and facts, not emotions and personalities!  Vote for the candidate who has addressed the issues that you care about.
2.  I'm protesting against the Democratic and Republican parties by voting for someone else.
You don't protest at the polls.  You protest in the streets.  To everything there is a season.  Election Day is not the day to protest.  If you are not voting for the Democratic or Republican candidate on 11/8/16, you have wasted your vote because your someone else is not going to win.  First, not all states will have other candidates on the ballot.  Second, the other candidates will not get enough total electoral votes to win the election.  So, even if you like someone else's views, if that person is not a major contender and you vote for that person, you've just wasted your vote.  Question: Would you pay money to eat at a restaurant that doesn't have the ability to fill your order and serve you?  No, you wouldn't.  Don't waste your vote!
3.  My vote doesn't matter.
In 2012, President Barak Obama won the state of Pennsylvania by 300,000 votes – that's three hundred thousand votes!  It sounds like a lot but it really came down to only 17 extra votes per precinct.  One vote here, two votes there – they add up!  Every vote matters!
4.  I'm tired of career politicians.
No one ever complains about a doctor being a career doctor.  No one ever complains about a teacher being a career teacher.  No one has ever complained about a soldier or a marine being a career military person.  No one ever complains about career chefs, mechanics or singers.  Stop complaining about politicians being career politicians.  Politicians are public service workers.  What better person to work for public citizens than someone who has experience working for and with the public.
5.  Voting doesn't change anything.
Voting is a step in the process of change.  Change takes time and it takes multiple steps.  Unless your goal is only one step away, one step will not get you to your goal.  Contrary to what many people have said, I don't believe Black people died for the right to vote.  I believe they died for change.  They died for the right to be self-determinant.  They died for the right to have a say in their lives.  Voting was one way they could be self-determinant.  Voting was one way they could change the conditions of their lives.  So they voted – and they protested injustice – and they marched and rallied for civil rights for all people – and they proposed legislation – and slowly but surely, change happened.  Change is a crock-pot process, not a microwave process.  Voting is one step in the process of change.
6.  I don't understand the electoral process
Learn about the process.  Click on this link: https://www.usa.gov/election#item-36072
7. I don't know who to vote for.
List five issues (or more) that are important to you.  Then go to the candidate's website (president, vice president, senator, congressman, county supervisor – whoever is on the ballot) and read!  Find out whether what's important to you, is important to them.  The candidate whose beliefs, values and policies are similar or close to your beliefs and values is the candidate you should vote for.
 8. I don't know what's on the ballot
Do a Google search using your state's name and "State Board of Elections" or something similar.  When you get to the website, click Elections.  You should be able to find out who and what is on the ballot in your state.  Knowledge and information is just a click away.
9. I'm not a registered voter, I don't know if I have the right voter ID, I don't know where my voting precinct is located.
Find out how to become registered, what ID you need and where your poll is located.  Click on this link and follow the instructions. http://www.canivote.org
10.  I have physical limitations and getting inside the polling precinct is difficult.
The precinct workers will provide car-side service for you.  Just pull up and someone will bring your ballot to you.  How's that for service!
NO MORE EXCUSES.  VOTE!
*****
No written portion of this article may be used without obtaining written permission from the author.
Copyright © 2016 by Kanisha L. Adkins.
Henrico, VA 23228 – phone 202-854-1963 – email: info@kanishaladkins.com
Follow me on Twitter and Instagram @kanishaladkins
Share This: