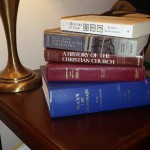 When we went to bed on November 8, 2016, everyone was hopeful that his or her candidate would win.  When we woke up on November 9, 2016, we found out that Hillary Clinton won the popular vote but Donald Trump won the electoral vote.  Donald Trump will be the President of the United States.  This news sent many people into a tailspin!
Mental health professionals reported an increase in calls to crisis hotlines, including the National Suicide Prevention Lifeline.  http://www.marketwatch.com/story/trumps-win-is-causing-a-surge-in-demand-for-mental-health-services-2016-11-10
Talkspace.com, an online therapy service, reported a 7-fold spike in online traffic from people who needed therapy because of the election results.  http://www.cnbc.com/2016/11/14/online-therapy-startup-sees-a-7-fold-spike-in-traffic-after-trump-victory.html
Many people who devoted hours, weeks and months in opposition to "a Trump presidency" were reduced to tears, panic attacks, and some even took to their beds.  In the few days since the election, people have been struggling to make sense of the presidential election result and trying to figure out 'where do we go from here?'
I'll tell you where we go from here.  We go to work!  Donald Trump was not the only person elected on November 8, 2016.  On the federal level, representatives for Congress were also elected.  The United States Congress is in session and it's time for us, WE THE PEOPLE, to get to work.  Here's what YOU CAN AND MUST do:
KNOW the names of your U.S. Senators and U.S. Representatives. Here is the link for you to look up your Representatives  https://www.house.gov/representatives/  and your Senators. http://www.senate.gov/general/contact_information/senators_cfm.cfm?OrderBy=last_name&Sort=ASC
Visit your Senators and Representatives' websites and bookmark them as favorites (because you're going to visit them REGULARLY!)
Visit the website AT LEAST ONCE A WEEK and read about what your senators and representatives are doing.
Send them emails REGULARLY and let them know what you want and what you don't want!
If they disregard our wishes, during the next election cycle, when it's time to "renew their contracts", we will vote them out!
If they honor our requests and they remain on the ballot, we will vote them back in!
This is your life.  This is your country.   It's time to get off your sickbed and get involved.
"Therefore strengthen your tired hands and weakened knees, and make straight paths for your feet, so that what is lame may not be dislocated but healed instead." Hebrews 12:12-13
*****
No written portion of this article may be used without obtaining written permission from the author.
Copyright © 2016 by Kanisha L. Adkins.
Henrico, VA 23228 – phone 202-854-1963 – email: info@kanishaladkins.com
Follow me on Twitter and Instagram @kanishaladkins
Share This: